Market Days Summer Sale – Come see a Fashion Show in downtown Cloverdale this Saturday!
Market Days Sale – 40% off Summer fashions!
Malary's Fashion Show in Hawthorne Square
(right outside the storefront)
Saturday, June 24th – Starts at 12:30pm
All are welcome!
You will have a chance to win a $100 gift card by visiting Malary's during Market Days, so don't forget to stop by and enter the draw!
We will also be having Cloverdale Market Days this weekend, so come on down for amazing vendors and deals in a vibrant, small-town atmosphere in downtown Cloverdale. From food carts to fashion shows, there is something for the whole family this weekend so come on down and visit us!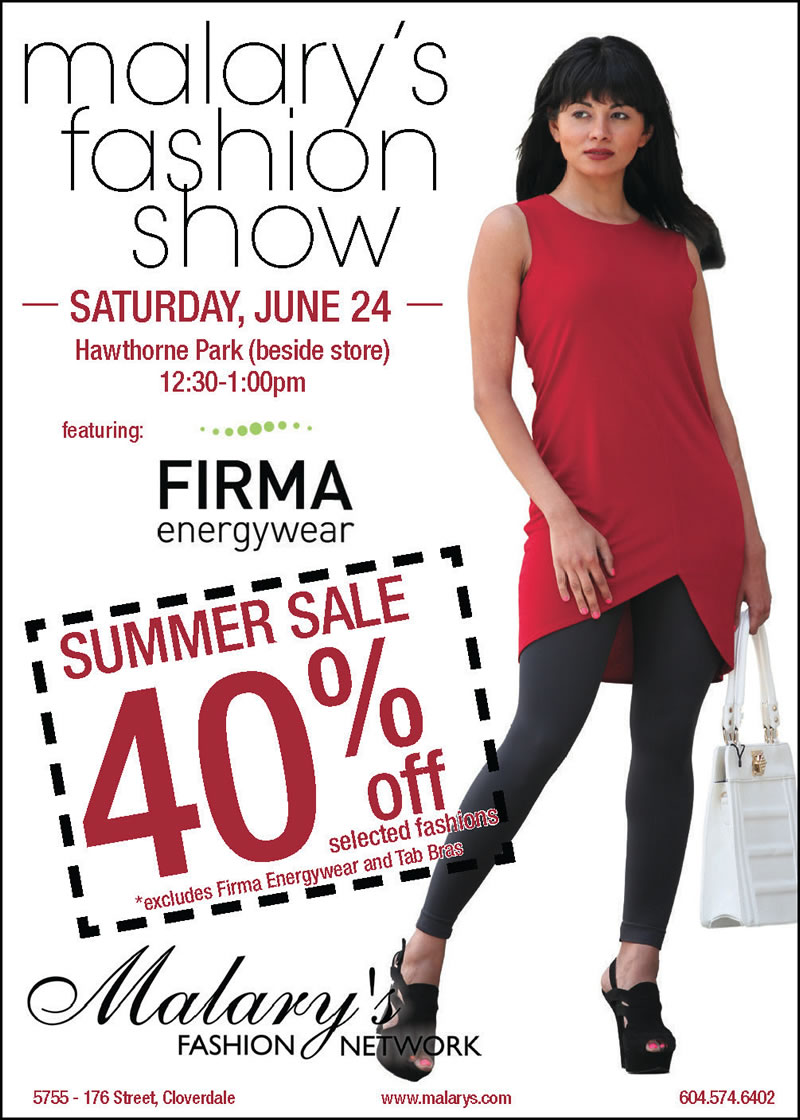 Posted in: Promo, Upcoming Events
---