Day after Boxing Day Sale Dec 27th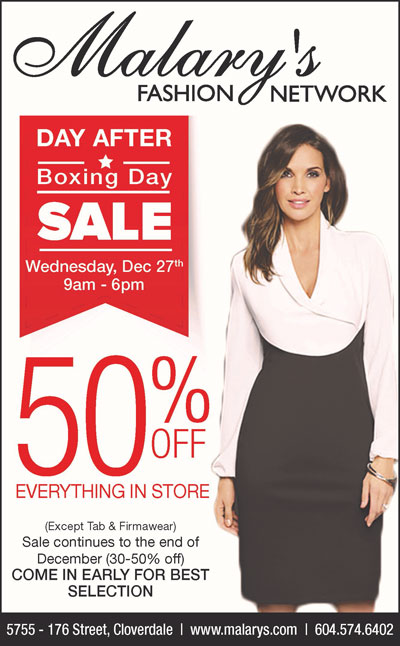 It is this time of the year that we stop a minute to reflect on all that is Bright, Joyful, and full of Hope. We thank you for being a part of Malary's community and the joy you bring us!
We wish all of you a very Merry Christmas and a Happy New Year!
Come join us on Wednesday, Dec 27 from 9:00am – 6:00pm for our annual Day After Boxing Day Sale!
Almost everything is 50% off for One Day Only!
(Firma Energywear and TAB Bras – 25% off)
We hope to see you there!
With sincere appreciation,
Yvonne and all of the Malary's staff
Posted in: Upcoming Events
---