Malary's Annual 50% off One Day Only Summer Sale – Sat., June 17th
ONE DAY ONLY! 50% OFF ALMOST EVERYTHING IN THE STORE!
Come on down and check out our annual blowout sale!
All of Malary's dress stock and FIRMA Energywear are on sale, so come down and get your vacation fashion needs out of the way at a great price at Malary's Fashion Network.
Saturday, June 17 – 9:00am to 6:00pm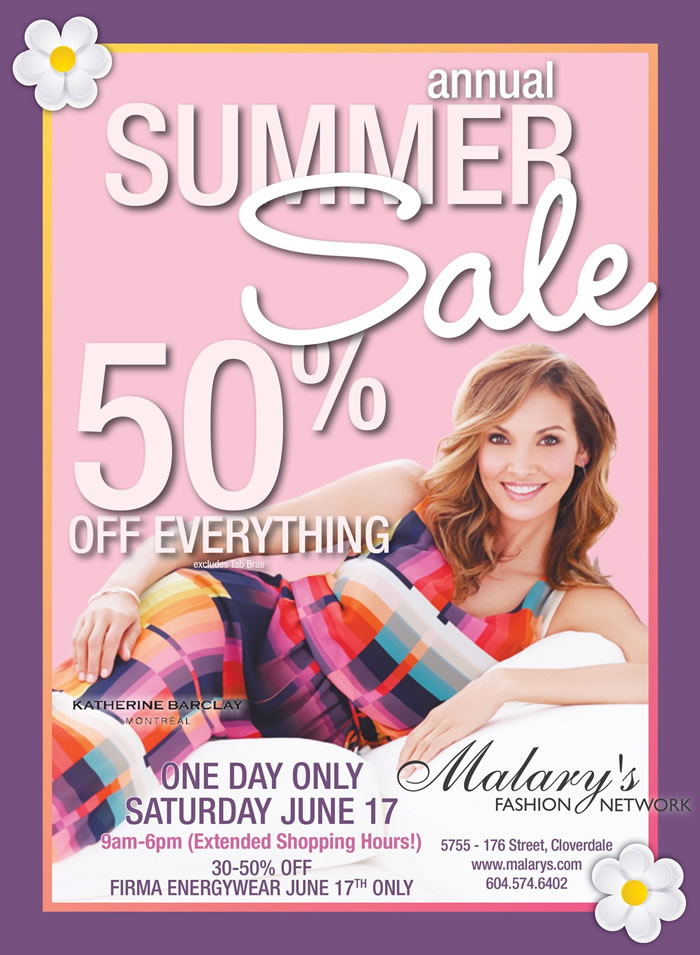 Posted in: Promo, Upcoming Events
---