25% OFF SPRING/SUMMER STOCK – May 27, 2017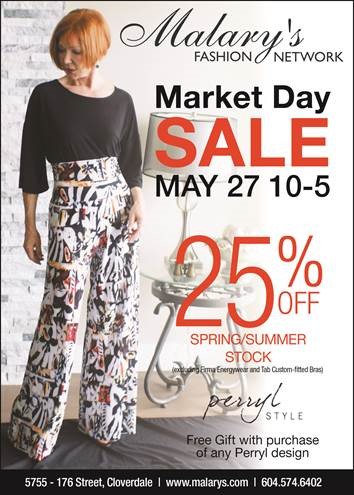 Cloverdale Market Day 2017
May 27, 2017 – 10am to 5pm
At Malary's, our service is centered around making our customers feel appreciated – and as a vendor for the May 27th Market Day, we want to show you our appreciation by offering 25% off our Spring/Summer 2017 stock!
We also have a very special gift for you with any purchase of a Perryl Style piece!
We'll see you on Saturday!
Posted in: Upcoming Events
---